Buying a vehicle is a significant investment.  Considering the importance of having reliable transportation, mechanical breakdowns can be an expensive inconvenience.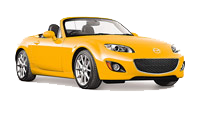 At Kelowna Motors, we realize the value and importance of your vehicle and endeavor to keep repair costs to a minimum. This is why an extended service contract becomes of utmost importance to our customers.
We offer a wide array of extended service contracts ranging from basic power train, to cover the major components such as engine, transmission and final drive, to a full and comprehensive premium care coverage warranty blanketing not only major components but electrical and high tech options also.
Our warranties also cover substitute vehicle transportation and road side assistance.
At Kelowna Motors, we consider ourselves a leader in customer satisfaction after the sale and with an extended service contract that customer satisfaction is also guaranteed well into the future.
Contact our finance office today and they will gladly give you any further information you may need.